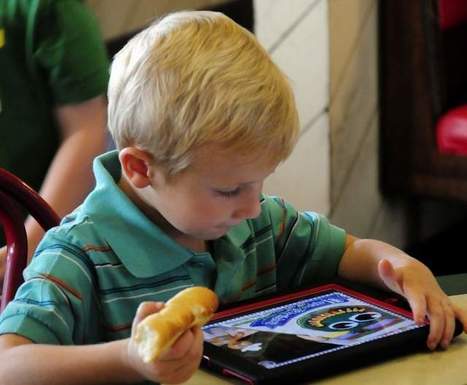 BUCYRUS -- Aden Britton, 5, carefully unwrapped the gift handed to him Friday at Fazoli's in Ontario.
Aden was oblivious to the many eyes upon him as he pulled an iPad out of the wrapping paper.
"This is so amazing," said Aden's mom, Liz Morris, as she wiped away tears.