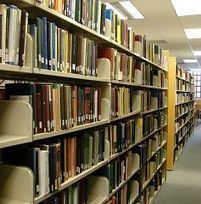 "OverDrive released its lists of the most-downloaded e-books from libraries in December 2011. These lists look pretty different from the current New York Times e-book bestseller lists. Here's why, plus a few interesting tidbits.
All of the lists are here.
Here's the top-ten adult fiction downloaded list for December 2011.
OverDrive's lists include not just books that were actually borrowed in December but also books that are on waiting lists, and as anyone who's tried to check out an e-book from a library knows, the waiting lists can be quite long. (I added the original publication dates, which may not correspond with the date the e-book was released.)