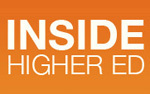 RT @Somers_Library: In Praise of Librarians http://t.co/URI1NttP...
"Before commenting, let me clarify how I come to praise librarians. I am not neutral on this subject. When engaged in real academic work, I am a historian, and historians of my ancient generation lived dependent on our librarians. Moreover, my life as a reader began in the Carnegie Library in my neighborhood of Los Angeles, where periodic visits showed me the miracle of discovering books I could read on the shelves of the stacks and later the serendipitous pleasures of the multiple drawers of a card catalog. Mother and sister, librarians, and my career as a college student and then academic historian dependent on a succession of exceptionally able and wise librarians, conditioned me to turn often to the library and its people for guidance.
So I come to today's digitally confused world of information from what is now a reasonably obsolete perspective. When I agreed to show up at a library meeting, I expected to be unhappy with the new digital universe and dismayed by the changes in my beloved library world. Fortunately for my psychic tranquility, the librarians are ahead of me, they are on the case, they are transforming our world of information with creativity and imagination.
Read more: http://www.insidehighered.com/blogs/praise-librarians#ixzz1bi8GlTWC
Inside Higher Ed "