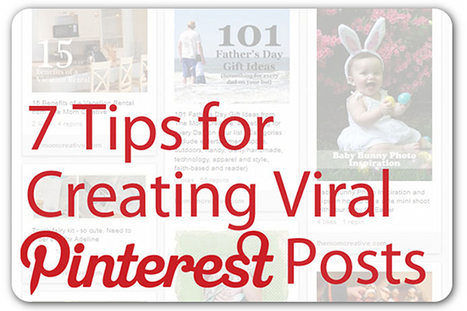 "For each viral post, I used the same strategies. If you want to see your blog posts get pinned hundreds, if not thousands, of times on Pinterest, consider these seven tips."
-Jessica Turner
"7 tips:
1. Write your post as a list
2. Use text on your photos, or create a title graphic
3. Add a "Pin It" button beneath the photo you want to be pinned, and write a smart, searchable tag for the caption
4. Write a post that is timely
5. Ask friends who are active on Pinterest to pin your content
6. Push the post out via social media, multiple times over an appropriate period
7. Remind people of the posts after the initial "peak" period"
Via
Robin Illsley