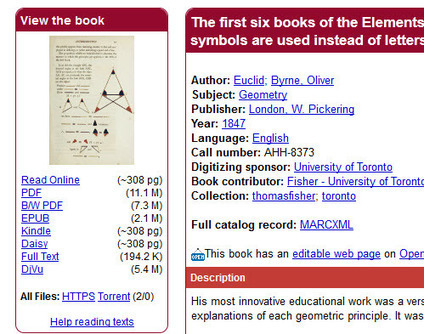 Martin Brinkmann :
"The Internet Archive over at archive.org is a non-profit that is building a digital library of Internet sites, accessible via the Wayback Machine, and other forms of culture in digital form. It is one of the largest repositories for books, music, images and movies which are all freely available for download at the site.
Up until now, users who visited the website could either download the files directly to their computers, or in the case of media files, stream the contents instead. Today, over one million torrents (currently 1.399,074 torrents) have been made available including the sites live music converts, a movie and audio book collection, and lots of books."
"provide free access to researchers, historians, scholars, and the general public."