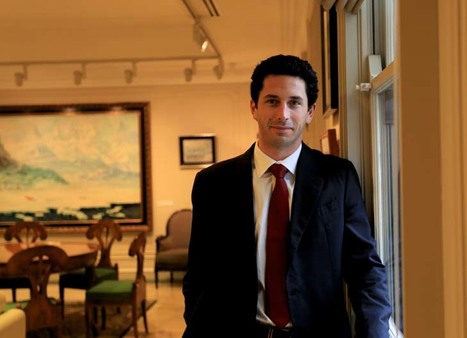 "The Age: Digital age takes libraries off the shelf"
writes Catherine Armitage:
Ryan Stokes ... "new technology can enable more people to enjoy collections."
"In his own words, Stokes brings a "great interest" and ''passion'' for the "treasures that are in the library, the uniqueness of that material and its meaning to Australia"."
He is also an admirer of the world-leading work the library has done in digitising the physical collections and archiving material that originates in digital form, such as websites."
"The ability to interact with libraries via the internet means log-ins will be no less important than in-person visits as a measure of the reach of libraries, especially when the national broadband network is in operation.
"We are only at the beginning of conceiving how we can use that capacity," Schwirtlich says. The amount of data the library can supply and the way people interact with it will be transformed. Curatorial experts physically visible to community groups or classes on the other side of the country will be able to conduct virtual tours of collections.
Stokes says "continuing to enrich the experiences available for free" remains a core objective for the NLA under his stewardship.
Schwirtlich reminds that, powerful as it is, Google does not pay for and provide access to the mass of information resources in libraries, which have always played a vital social role in giving people access to information regardless of their wealth."
The ''purposeful, long-term, methodical, expert work of collecting, cataloguing and archiving'' remains vital to the nation, she says. "The future is tethered, shaped, informed and nourished by the past."
Read more: http://www.theage.com.au/digital-life/digital-life-news/digital-age-takes-libraries-off-the-shelf-20120629-217fj.html#ixzz1zS744at1