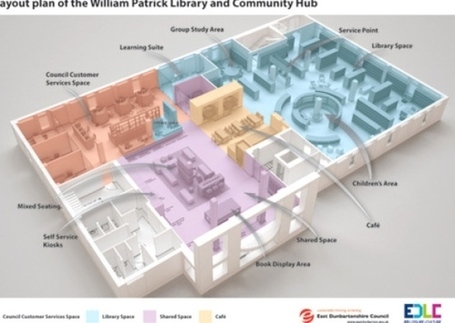 THIS is how Kirkintilloch's popular library will look in three months time.
"The library area's floor space will be reduced and a customer services zone created – including interview and meeting rooms, self-service computers, telephone and enquiry booths, and customer service pods.
The revamped library will feature a new children's section, a cafe, a study group area and learning suite, free Internet access and a self-service point where users can check books in and out.
A central seating area, staffed desks, self-service payment kiosks and a multi-media display are also part of the plans."
Via
Patrick Provencher