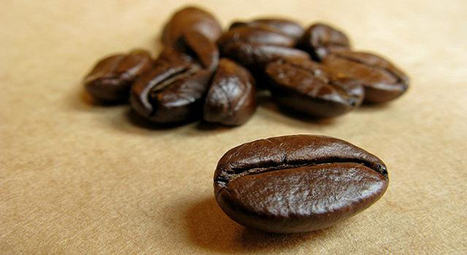 We've all experienced food cravings. In general they tend to be for things like potato chips, ice cream, and other high-calorie foods that doctors say will murder us.
Some cravings, though, are the result of deep and correct instincts, telling us what we need to eat to stay alive.
Here are ten ways your body's inner pharmacist tries to make you want what's good for you:
10. When you crave dirt you need to detox
Either that or you're pregnant. Pregnant women have been known to crave dirt. Some say that it's because they need calcium.
9. When you crave rice and beans you need protein
Lysine is an amino acid that everyone's body needs, but can't manufacture. Methionine is another. Beans have lysine. Corn, wheat, and rice, have methionine.
8. When you crave spice you need to cool down
There are quite a few reasons why spicy foods and hot climates go together. Spicy food, especially of red peppers, triggers immediate sweating.
7. When you crave liquorice you need hormones
Addison's disease is a disease of the adrenal system, often brought on by an attack from a person's own immune system, that causes the adrenal glands to produce too few steroid hormones.
6. When you crave milk in your tea you need protection with your morning beverage
Milk protects the throat from tannin, and consequently cuts the bitter taste
5. When you crave ice you need iron
For some reason, people who are anaemic tend to have a voracious craving for ice. Whenever the iron levels in their body increase, the craving goes away
4. When you crave fish cooked in greens you need calcium
Two different culinary traditions cook fish wrapped in certain green leaves.
West Africans often wrap fish in banana leaves before cooking. French cooks wrap fish in sorrel leaves. Both have a practical convenience - the bones of the fish dissolve, making for less picking and choking. More importantly, though, it gives the fish a richer flavor that people come to crave.
3. When you crave ginger you need to heal your heart (literally)
2. When you crave caffeine you need a painkiller
It's been shown to boost the power of painkillers, and stop migraines from setting in.
The stuff can decrease both physical and emotional pain, since it's a mild stimulant that can decrease mild depression.
1. When you crave chocolate you need to get high
Chemicals, related to the THC found in marijuana, trigger anandamide, known as the "bliss molecule." This triggers a high of happiness and well-being that a lot of people feel after eating chocolate. Researchers point out that most people would have to eat pounds of chocolate to get the same high as they would from pot.
A darling little meth lab of feel-good chemicals in a heart-shaped box.
Forget alcohol or tobacco, this is the drug of choice for pretty much everyone.
By Esther Inglis-Arkell http://bit.ly/QR5qst
Source http://bit.ly/RkDHSX
Via Mayo Clinic, eHow twice, thinkquest, Washington Edu, University of Maryland Medical Center, Neuroscience for Kids, NPR, and A Natural History of the Senses

Via
maxOz