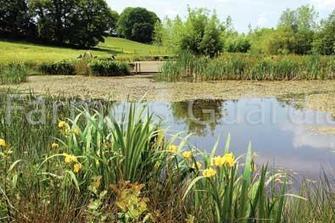 ORGANIC farms support more plant, animal and insect species than conventional farms, scientists from Oxford University have found.
Researchers who looked at data spanning 30 years said the number of different pollinator species such as bees were 50 per cent higher on organic farms.
"Our study has shown that organic farming, as an alternative to conventional farming, can yield significant long-term benefits for biodiversity," said Sean Tuck of Oxford University's Department of Plant Sciences, lead author of the study.