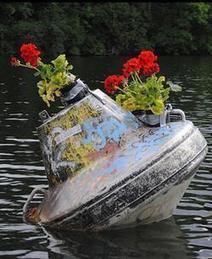 Over the past decade, documentary filmmakers have been analyzing the modern industrial food-supply chain with a vengeance. Films like Food Inc, Fast Food Nation,Supersize Me and Farmageddon have opened the eyes of consumers around the world to the shocking truths about how food is produced in the modern world. Since then, scores of films looking at various aspects of the state of agriculture, modern diets and society's disconnectedness from nature have been produced and many more are slated. Audience appetites for learning more about natural and sustainable food production don't seem to be waning.
But audiences have not been content with staying on the couch and idly acknowledging that our food supply is in big trouble. All around the globe there is evidence that a green revolution is sweeping through cities, and it doesn't seem to matter how rich or poor their average citizens are, or how little access they have to arable land.
Now a new film goes on a journey to some unexpected places in search of the interesting characters that are most active in this burgeoning trend.