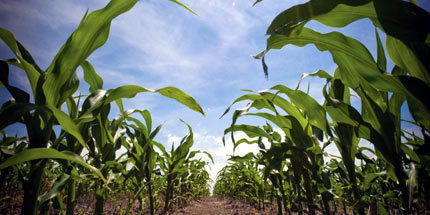 The proper management of organic matter in soil and developing methods to increase its amount is a very important issue, writes professor

Protection of soil organic matter is becoming one of the most significant parts of sustainable development. The most important factor determining the fertility of soil is soil organic matter, or SOM, content. This consists of the remains of dead plants and animals as well as of the organic remains of their decomposition accumulated in the soil. The most valuable fraction of it is the humus – dark coloured complex formed due to transformations of organic compounds produced by microorganisms living in the soil.

The content of organic matter determines: first, the ability of soil to retain water and make nutrients available for plants, that is, the sorption capacity of the soil; second, its lumpy structure, which makes mechanical soil tillage easier and reduces erosion damage; third, the ability of soils to absorb heavy metals and other toxic substances such as pesticides on their surface until they are decomposed by soil microorganisms; and fourth, biological soil activity, as SOM is a source of carbon and other nutrients for microorganisms living in the soil. Humus is also a significant source of essential nutrients for plants, especially nitrogen, phosphorus, and micronutrients
.