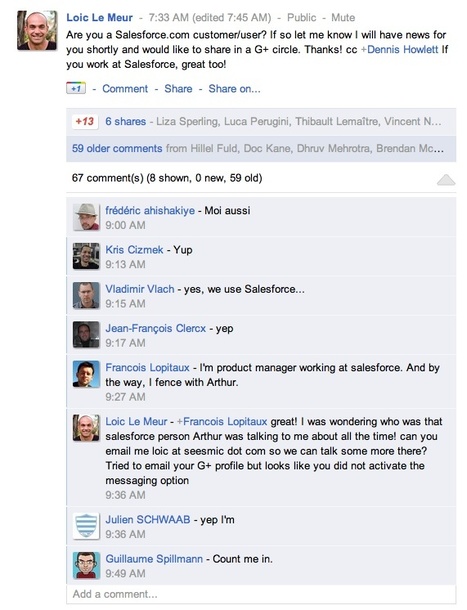 Over the weekend I suggested to Loic LeMeur, CEO Seesmic that it might be an idea to find out if anyone in the Salesforce.com community might be interested in hearing about early releases of Seesmic via G+. My thinking was that if Seesmic could get enough interest then it might serve as a way to gather a group of early stage solution testers. That's in essence what Google is inviting G Plussers to do and with good effect.
LeMeur sent out a suitably worded message and hey presto, within two hours he had more than 60 positive responses.
There are a number of conclusions that can be tentatively drawn from this.