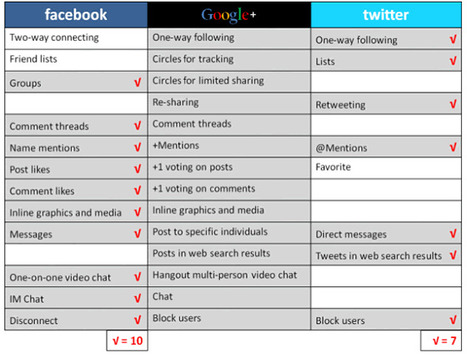 How is it Google+ competes with Facebook and Twitter? I plotted Google+'s features against comparable features in both Facebook and Twitter. The objective was to understand:

- Why are people thinking of Google+ as competitor to both existing social networks?
- How did the Google team make use of the best of both services?
The chart below is shows where Google+ is more like Facebook or Twitter. The red check marks (√) and gray shading highlight which service a Google+ feature is more like.