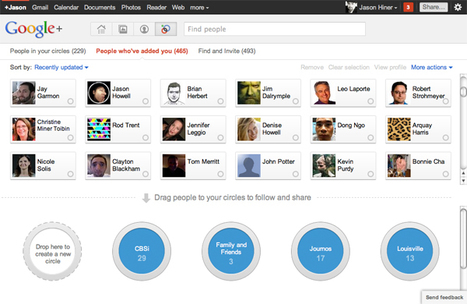 In the long run, Google+ is going to be less of a destination and more like the connective social tissue of the Web. I'm talking about social networking moving beyond a walled garden like Facebook or even a controlled ecosystem like Twitter.

Pieces of Google+ are likely to be decentralized with tentacles extending across the Web, the mobile Web, and various computer, smartphone and tablet platforms. In some ways, Facebook and Twitter have started doing this already. They've put share buttons and boxes on external sites. They've launched client apps for multiple platforms. Facebook has even allowed sites to use the Facebook platform as their engine for user comments. However, the ultimate goal for Facebook and Twitter is to drive users back to their sites where they can be monetized.

Think of +1 integrated into mobile content apps, Q&A sites, blog comments, product reviews, music services like Pandora, etc. Now, imagine reading a product review and giving it +1 and then instantly seeing what all of the people in your "Tech Pros" circle have posted about that product — all without leaving the site you're on. That's where I see Google going with this and that's where this could permanently change social networking on the Web into a much more integrated experience. And, if Google+ succeeds, it would likely force Facebook and Twitter to move in a similar direction.

Google+ will be a social layer on top the existing Web. At least that's the vision. This time, Google might just pull it off.