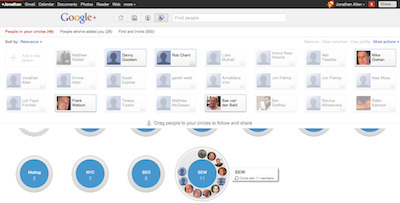 Out of the box, Google+ seems to have got this right - the entire project is geared towards limited and selective sharing.

However, this is where Google+ gets into hot water. There is a lot that can start to go wrong at this point. To get it right, Google+ relies on users being able to fully articulate their social circles, which people actually cannot do. We're simply not wired to be fully cognizant of what social circles we actually move in or who they are made up of. Beyond friends and family, every other social group we belong to is induced by a common purpose.

if users do not define circles, there is nothing to do on Google+ -- absolutely nothing.