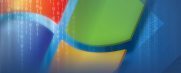 Google Plus is a lot better than I expected. It demonstrates some serious enterprisey tweaks that are worth exploring.

The ability to create MY circles for the people I want to categorize in different ways makes so much sense. It overcomes the problem of having IT decide who I can interact with while leaving me free to include business partners outside the enterprise walls.

Hangout is a Skype killer. It could also kill WebEx and with a bit of extra tweaking I can see it knocking over Adobe Connect. Those are enterprisey tools that Google has effectively rolled up.

There will be the inevitable comparisons with Yammer, Chatter, tibbr, Streamwork and many others who think (wrongly) that this is just about social networks. In my world this is about getting things done and on the basis of what I see today, Google is on the right road to creative destruction.