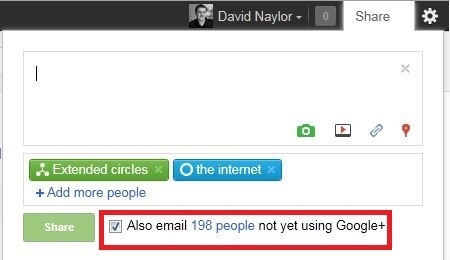 Testing of the Google Plus site has revealed that the latest offering from the online giants is a cloaked version of a spam bot that potentially is going to cause issues for millions of online email users.

So where does the problem arise?
The fact that Google Plus allows non Google Mail accounts to be placed into the contacts list within the site has opened up a huge security issue for email users based on the fact that Google have allowed you to share anything that you wish with huge contact lists, regardless of whether they use Gmail or not.