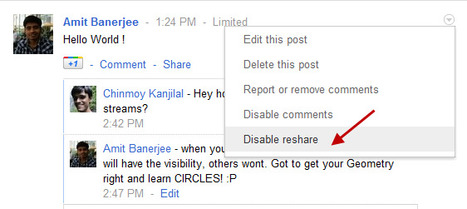 To stop resharing of your post in Google Plus, here is a simple trick which you should remember.

Whenever you compose your post and hit the "Share" button, remember to pull down the tiny arrow from the right top of the screen and choose "Disable reshare".

Note that you can disable resharing of posts only after you have shared your update with friends present in one or more circles. When you have selected the "Disable reshare" option, your friends in that specific circle won't be able to share that post with their circle of friends.