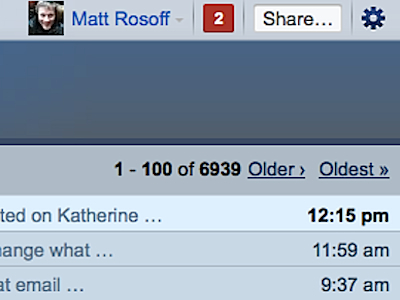 But there's one aspect that should have Facebook a little bit nervous.
Once you've signed in, every Google site you use gets a toolbar across the top with some new icons related to the service.
Among those icons is a little notifications window. Whenever somebody adds you to their Circle ("friends" you, in Facebook terms) or comments on something you've said or shared, the notification window turns red.

As those users sign up for Google+, they're going to be continually reminded to check the site.
That's one way to build an audience fast.