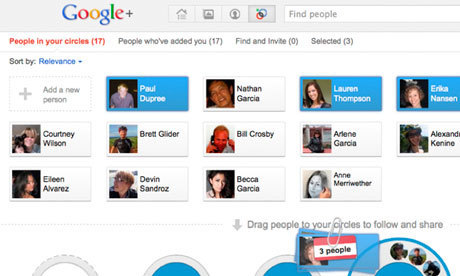 Google unveils new social networking site aimed at making online sharing selective and more like real life.

More than a year in the works, Google+ lets users share things with smaller groups of people through 'circles'. This means only university friends, workmates, or families – but not necessarily all at once – would be able to see photos, links or updates.

Another feature called 'sparks' aims to make it easier to find online content you care about, whether fishing or recipes. That can then be shared with friends who might be interested in it. In an online video, Google calls it "nerding out" and exploring a subject together.

Early reviews also suggest that the 'hangout' and 'huddle' elements of Google+, which enable video and mobile chat, could be aimed at challenging Skype, which was recently bought by Microsoft for $8.5bn (£5.3bn). "Google+ should give Blekko, Skype and a gaggle of group messaging companies a pause," said Om Malik, who has had an early view of the project.