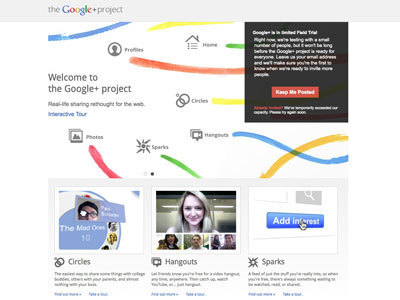 Google just rolled out a new social networking service called Google+.
It will be another attempt to crack the space that Facebook totally owns.
Here's how Bloomberg (via a terminal) describes Google+:
The service, called Google+, has a similar appearance as Facebook, with streaming updates of photos, messages, comments and other content from selected groups of friends, said Bradley Horowitz, vice president, product management. It will integrate Google's maps and images.