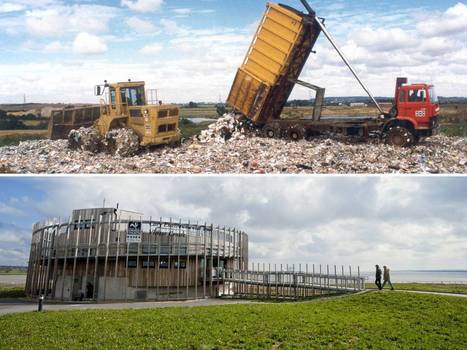 The change from garbage dump to nature reserve began around 20 years ago, when the Essex Wildlife Trust leased the first piece of land from Cory. The site was originally a gravel quarry which, for 50 years, was filled with daily bargefuls of rubbish. This was then capped with inert material and 65cms of sandy, gravelly clay, which became grassland.
The transformation of the site stepped up considerably after the landfill closed, and, in surrounding areas, scrapes and pools were formed for wetland species. The nature park now covers 120 acres, and will eventually be expanded to 845 acres.
Mammals in the park include harvest and wood mice, field and bank voles, two species of shrew, and hares. Insects include the black-and-yellow striped wasp spider, the shrill carder bee (one of our smallest bumblebees), and butterflies seen so far this season include the orange-tip, holly blue and green-veined white.