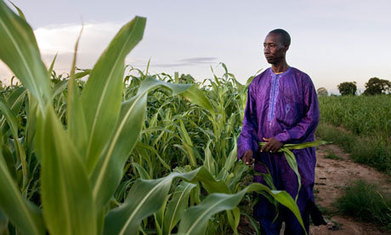 Global warming is exacerbating political instability as tensions brought on by food insecurity rise. With research suggesting the issue can only get worse we examine the risks around the world
When the Tunisian street vendor, Mohamed Bouazizi, set himself on fire on 17 December 2010, it was in protest at heavy-handed treatment and harassment in the province where he lived. But a host of new studiessuggest that a major factor in the subsequent uprisings, which became known as the Arab spring, was food insecurity.
Drought, rocketing bread prices, food and water shortages have all blighted parts of the Middle East. Analysts at the Centre for American Progress in Washington say a combination of food shortages and other environmental factors exacerbated the already tense politics of the region. As the Observer reports today, an as-yet unpublished US government study indicates that the world needs to prepare for much more of the same, as food prices spiral and longstanding agricultural practices are disrupted by climate change.