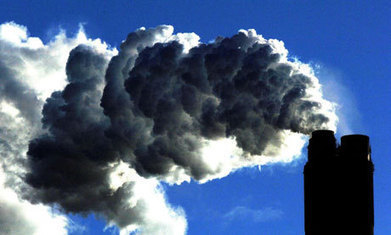 The UK's emissions of climate-warming gases surged in 2012 as cheapcoal replaced gas in power stations, official data revealed on Thursday.
However, 2012 was a record year for renewable energy in Scotland, which produced enough electricity to power all of its homes. Fergus Ewing, the Scottish energy minister, said his government was now on track to meet its target of generating the equivalent of 50% of Scotland's own electricity needs by 2015 and 100% by 2020.
The UK's carbon dioxide emissions rose by 4.5% from 2011-12, with coal use in power stations jumping by 31%. Coal prices have dropped significantly as the US has exported the coal it no longer needs at homedue to the shale gas boom. Another factor is that many of the UK's coal-fired power stations must close soon, due to European pollution regulations, meaning they have been using up their allotted hours. The gas used in power stations dropped by 31%.