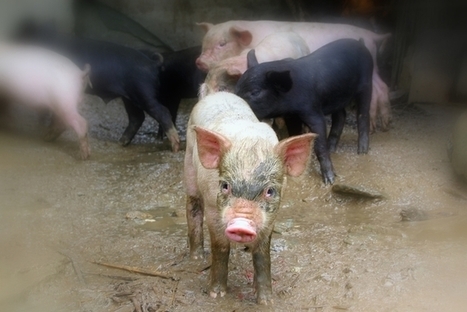 n a joke currently circulating on China's most popular social media, Sina Weibo, a Beijing resident boasts about his happy life in the badly air-polluted capital, saying that every morning when he opens the window he can enjoy a free smoke.
A Shanghai resident sniffed:"Bah! Every time we turn on the tap, we get free pork soup."
Hilarious, but grim. Deadly air is shrouding most big Chinese cities and thousands of dead pigs have been found in the Huangpu River: things are bad enough that China's normally compliant Parliament has begun to protest.