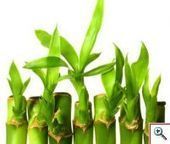 WASHINGTON – Four major US clothing retailers have been given fines totalling US$1.26 million by the US Federal Trade Commission (FTC) for falsely labelling textiles as 'Made of Bamboo' when they were produced with rayon/viscose fibres.
The retailers: Amazon, Leon Max, Macy's, and Sears – were said to have ignored warning letters sent by the FTC in 2010. Four leading US retailers have agreed to pay civil penalties to settle charges made by the FTC related to the mis-labelling of viscose clothing, which was labelled as 'Made from Bamboo'. The companies include Sears (fined US$475,000), Amazon (US$455,000), Macy's (US$250,000), and Leon Max (US$80,000).
The FTC says the penalties reflect how long the companies continued to sell mis-labelled textiles after receiving an FTC warning letter in early 2010, and the amount of products sold. Each company also will be required to ensure the labels and adverts for bamboo textiles they sell in future accurately indicate their fibre content.