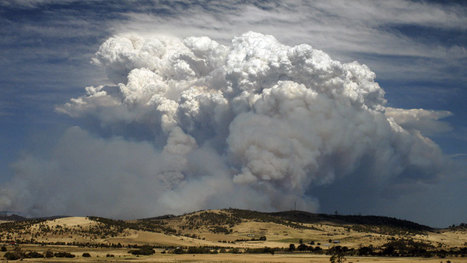 CANBERRA, Jan 7 ... Australia, the world's driest inhabited continent, is particularly vulnerable to bushfires, fuelled each summer by extreme heat and by what climate scientists say is creeping climate shift blamed for hotter average temperatures globally.
Authorities warned earlier in the Australian summer that much of the country faced extreme fire conditions this season, after several years of cooler conditions that had aided forest growth, but also created tinder dry fire fuel conditions.
Gillard warned all Australians to be alert as temperatures soared in coming days.
"We live in a country that is hot and dry, and where we sustain very destructive fires periodically, so there is always going to be risk," she told reporters.
"We do know over time that as a result of climate change we are going to see more extreme weather events and conditions."
Australia is the world's second largest wheat exporter, but it's wheat harvest was not expected to be affected by the fires and hot weather, as the vast majority of this season's winter crop had already been harvested, analysts said.