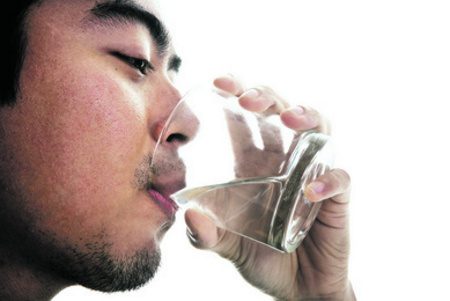 SINGAPORE, Nov 29 (Reuters) - Greg Allgood tears open a small sachet and dumps the powder into a large plastic container filled with brown, murky water. After about five minutes of stirring, clumps of sludge form and sink to the bottom as the water starts to clear.

"You let it settle, pour it through a cotton cloth and then you wait 20 minutes and it's ready to drink," said Allgood, the U.S.-based director of Procter & Gamble Co's not-for-profit programme to provide clean water in developing nations and disaster zones.

"We reverse engineered a municipal water treatment plant, so something that costs tens of millions of dollars we can make for three and a half cents."

P&G, a consumer products giant, works with international and local humanitarian groups such as Care, World Vision and Save the Children to get the sachets to areas where dirty water is a leading cause of illness and death.

One sachet purifies 10 litres (2.6 gallons) of water, enough for five people for one day, and it does not matter that the container and straining cloth are not clean. Shipping, duties and distribution, education and training by the groups on the ground take the final cost to about 10 U.S. cents per packet.