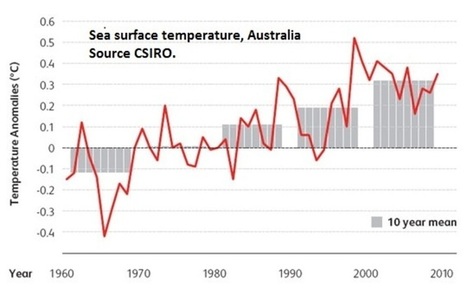 Australia is on track at the end of this year to meet its emission reduction target under the Kyoto Protocol. We've also signed up to the new version of Kyoto. But that should not encourage us to believe that the Kyoto Protocol has succeeded in driving down global greenhouse gas emissions (GHGs). On the contrary, the Protocol has failed, and large temperature rises are now inevitable.
The Protocol was in fact doomed from its birth in 1997 because it did not encompass the world's largest and fastest growing economies; it excluded developing countries (including the Peoples Republic of China) from binding targets, and the USA failed to sign up. ...
The message is: get ready for a hotter world! And there will be no better place than in Australia to feel the heat.