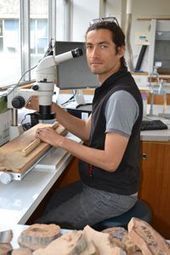 New research has found that ozone depletion in Antarctica is affecting climate conditions across the southern hemisphere, that in turn control tree growth in Tasmania, New Zealand and Patagonia.

The research was recently published in Nature geoscience.
Dr Andrés Holz, Research Associate in the UTAS School of Plant Science , was part of the research team (lead by Dr Ricardo Villalba from Argentina), which used tree-ring records from more than 3,000 trees in South America, Tasmania and New Zealand to identify dominant patterns of tree growth in recent centuries. ...
"The research discovered that the foremost patterns of growth between 1950 and 2000 differed significantly (and asymmetrically among regions) from those in the previous 250 years.