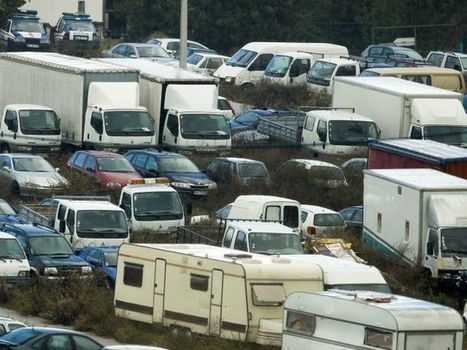 The Vale do Forno park, which covers a few hectares and is enclosed by a wall, is still home to hundreds of vehicles deposited there by the PSP police, many of which in an advanced state of decomposition, surrounded by iron skeletons and wild vegetation.

"In the end it is an open-air dump. It is the core of an unhealthy environment where insects and rodents proliferate, representing clear risks to public health, as they are responsible for the transmission of diseases and can even cause death", said Mário Jorge Santos, president of the Portuguese Association of Public Health Doctors.

Mr. Santos also addressed the problem of oil, fuel and battery acid spilling onto the ground, where pipes can clearly be seen; an indication that there is running water close to the ground's surface.

"Those liquids could mix with the water flows, which could be used for human consumption or for irrigation. With the contamination of land and allotments people can ingest products that are contaminated with heavy metals and others. It is a situation that deserves looking into", he added.