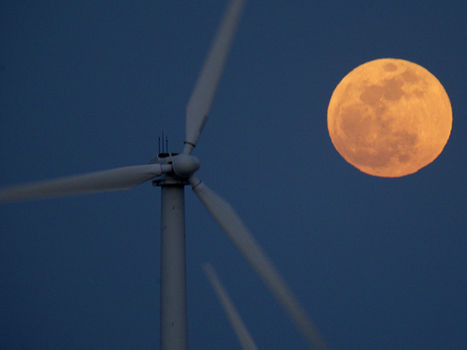 WASHINGTON (AP) — Earth has more than enough wind to power the entire world, at least technically, two new studies find.
The studies are by two different U.S. science teams and were published in separate journals on Sunday and Monday. They calculate that existing wind turbine technology could produce hundreds of trillions of watts of power. That's more than 10 times what the world now consumes.
Wind power doesn't emit heat-trapping gases like burning coal, oil and natural gas. But there have been questions, raised in earlier studies, about whether physical limits would prevent the world from being powered by wind.
The new studies, done independently, showed potential wind energy limits wouldn't be an issue. Money would be.