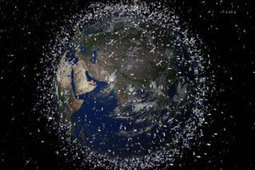 A simple solution for the problem of space junk.
At the end of the life of a spacecraft's life, a 200 m long wire is deployed that acts as a brake, slowing the spacecraft enough to burn up in the atmosphere.
Reinforcing the fact that the problem of rubbish exists everywhere.