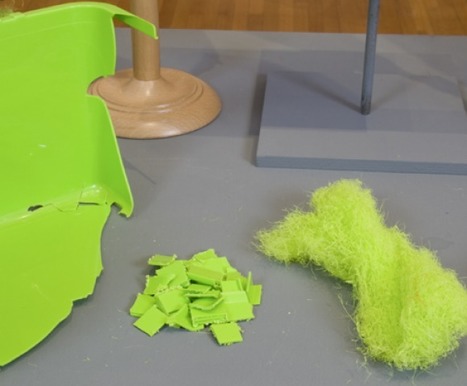 Ployfloss is a brilliant idea for creating a new type of material from waste plastic.
Rather than accepting that plastic manufacture has to be heavily industrialised and barely understood, The Polyfloss Factory has decided to make a new "fairy floss" type material from waste plastic that can be used in interesting ways.
Using polypropylene (typically), Polyfloss is created into a floss type network of fibres, which in turn can be moulded, welded or coated into new forms.
Behind Polyfloss are four Royal College of Art graduates, so be sure to see some truly exciting creations!