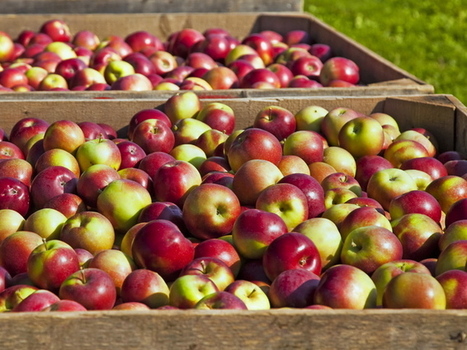 A very interesting article about Northern California grocery chain, Andronico's Community Market, and its decision to sell apples that are one grade below that which stores usually buy. For these applies, that means that they are slightly smaller and are only 37% red coverage rather than 40% red.
Andronico's works with Foodstar to supply the fruit, selling it from large crates and at a discount. It is early days yet, but the programme is a success thus far.
The article reinforces both the waste created by seemingly arbitrary quality standards (no doubt argued to be "consumer driven"), and the simplicity with which that problem can be resolved.
Relevant sites:
Andronico's Community Market: http://www.andronicos.com/
FoodStar: http://www.foodstarpartners.com/