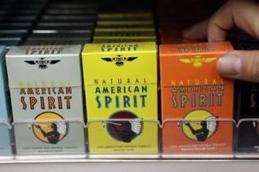 New Mexico-based Santa Fe Natural Tobacco Co., the maker of Natural American Spirit cigarettes, is teaming up with TerraCycle Inc. for a US cigarette butt recycling programme.
The programme looks to reward people cleaning up butts, and turn the collected butts into pellets used to make items such as plastic shipping pallets, railroad ties and park benches. People collect cigarette waste and send them to TerraCycle through a prepaid shipping label. They get about $1 for every 1,000 butts in credits that are donated to Keep America Beautiful.
As the most highly represented item of litter in litter surveys, this is an interesting approach to an endemic problem.
Relevant sites are:
TerraCycle: http://www.terracycle.com/en-US/brigades/cigarette-waste-brigade.html
Santa Fe Natural Tobacco Co.: https://www.sfntc.com/