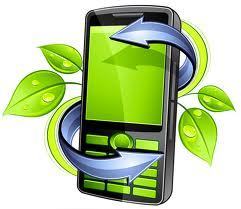 Through the Sprint Buyback program, Sprint accepts any mobile device regardless of carrier or condition and offers customers a financial incentive of up to $300 per eligible device. Sprint then tests and sorts them.
Most of these "old phones" are functional and in demand, so Sprint cleans, refurbishes and updates the software so they can be reused. This approach has helped Sprint avoid a billion dollars in cost, since the majority of these pre-owned, certified devices are redistributed through equipment warranty and insurance claims.
These phones are also increasingly valuable in the global market, so some of these phones, once tested and in working condition, are often sold outside the U.S. where there's heavy demand for handsets at a reasonable cost. The remaining devices Sprint collects, approximately 10 percent that can't be salvaged, go to recyclers with accredited third-party certification.