Scoop.it!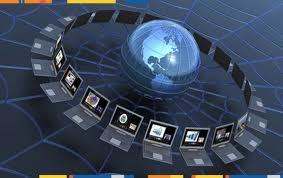 There are more learner interactivity options available than multiple–choice questions and 'drag and drop' responses, says Bob Little.
Via
Dr. Susan Bainbridge
Richard L. Edwards's insight:
Certain "truisms" run through articles written on MOOCs. One of the more consistent "stories" repeated from article to article involves the completion rate of MOOCs, hovering around 7%. There are many reasons why MOOCs have low completion rates, but typically the "story" is told as one of MOOC design failure, as in this piece. Quote from this article: ""To engage learners and keep them interested in the course - and motivated to continue and complete it, there's a need to develop MOOCs that are highly interactive (iMOOCs). No wonder that MOOCs' learner drop-out rates are extremely high," [Poonam Jaypuriya] commented. "According to our information, typically, we're seeing only seven or eight per cent of learners completing courses." I agree with the 7% completion rate, which matches my hands-on experience. But I disagree with the assessment of why 93% of my students did not complete my MOOC. In fact, let's consider the admission requirements for a MOOC. Typically, a student submits an email address. There is no transcript verification, there is no statement of commitment (i.e. how much this "learner" will prioritize a free class when other life and work events occur during the course), and no really penalty from just dropping out of the course at any time for any reason. MOOCs are a fascinating experiment, and while some MOOCs clearly have a way to go to fully leverage the full and already available possibilities of a quality engaging online education, that is not the fundamental reason for low completion rates. MOOC providers need to figure out how to secure learning commitments from students. And to play the contrarian on this issue, I would argue that the top retention tools of traditional higher education have been tuition cost, admissions standards, and verifiable transcripts, not the quality of course design (and I mean course design principles as opposed to faculty reputation).