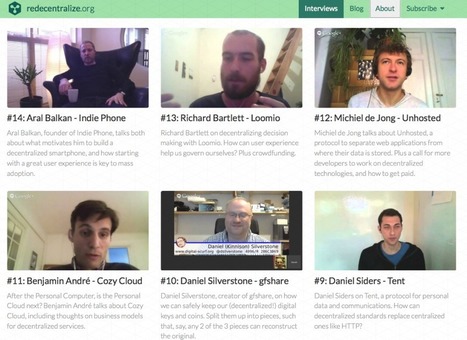 Redecentralize.org is an effort to find and promote projects that will help bring the internet back into its 'native' state, which is that of a decentralized, distributed network dominated by its users, not by central servers or grotesquely overgrown data silos.
The group, consisting of Irina Bolychevksy (@shevski), Ross Jones (@rossjones) and Francis Irving (@frabcus) has done several video interviews – 14 so far – which are posted on their site.
The videos of those interviews (google hangouts) are about 20 minutes long and each one asks a developer of a distributed or p2p software project to explain what it is they are working on, and how it will help bring the internet back to being more distributed than it presently is...