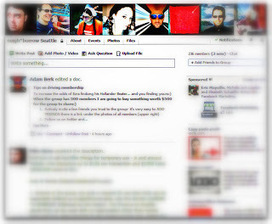 - neigh*borrow - and social media are a natural fit. There is a resurgence of community groups that are actively borrowing and lending locally, on Facebook.
These groups are in Seattle, Houston, The Bay Area, Pittsburgh, Shreveport, British Columbia and more.
Comment:
But anyone can start a new group, or start a similar initiative in their area. The idea is to use locally limited "invitation only" facebook groups to get together people who need things and want to borrow them with others who have and don't mind lending them out.