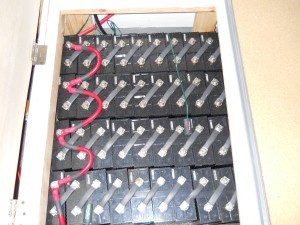 Good news. The Robb homestead, unlike a large portion of the northeastern seaboard, didn't suffer much damage. We were lucky. Sandy was massive.
Even though we were FAR from the epicenter of the storm, our area had lots of blackouts, road closures, and fires (transformer explosions). Fortunately, our home only lost Internet access (although cell phone access still worked) and our driveway had a surprise for us when we woke up: three large trees were astride it, including a precariously balanced "widow maker."
In terms of electric power, our home didn't need to use our backup generator. Regardless, it was comforting to know it was there and that it would be something that the entire neighborhood could rely upon for support.