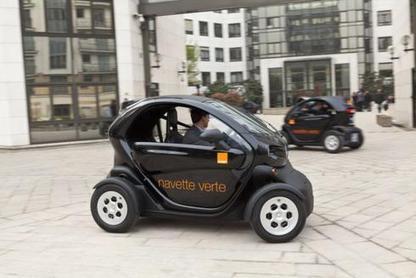 In June, Renault announced the pilot of an urban car sharing program called Twizy Way. It aims to give urban commuters access to a fleet of cars via smart phone app.
But here's the twist: Renault's fleet is comprised entirely of Twizies, 100-percent electric, compact cars that are perfect for driving in the city.
The 17-horsepower Twizy, which tops out at 50 miles per hour, is only 92 inches long, which is about a foot shorter than the Smart ForTwo.
For those who may be nervous about safety when rolling about in a miniscule smart car (in Europe it's classified as a quadricycle), the Twizy offeres disc brakes, air bags, and plenty of seat belts.