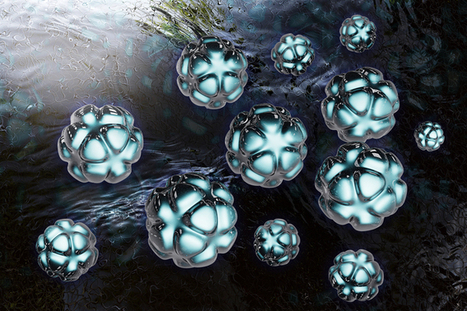 Despite extraordinary advances in new drugs and biotechnology, cancer is still one of the leading causes of death worldwide.

In many cases, the problem lies not with the drugs but rather the difficulty in successfully delivering them to the site of a tumour. In healthy tissue there is a regular structure of blood vessels supplying oxygen and nutrients to cells, which divide and grow at a steady rate. In cancerous tumours, however, cells divide and grow in an unregulated way, producing a chaotic vessel structure and regions of tissue with little or no blood supply.

This means when drugs are ingested or injected into the blood stream, they don't reach all parts of the tumour and there is a high risk of cancer recurring after treatment. On top of this, the pressure inside many tumours prevents a drug from being absorbed from the blood, meaning only a very small fraction of it is actually delivered. The rest of the drug circulates around the body and is eventually absorbed by healthy tissue, often leading to intolerable side effects.

One of the major goals of the research being carried out in the Oxford Institute of Biomedical Engineering (IBME) is to develop new methods for delivering anti-cancer drugs that overcome these barriers. While engineers are perhaps more commonly thought of in the context of large construction projects, we are using precisely the same combination of applied science and problem solving.