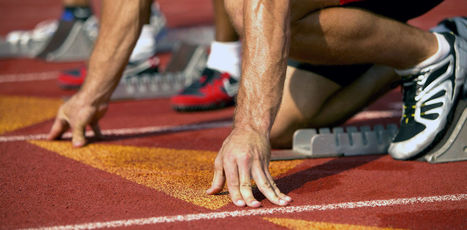 The old adage goes that the human body is a machine. And in many ways that isn't far from the truth. Like any machine, the human body is made up of many individual parts moving together in a highly coordinated fashion. Parts slide by other parts with every blink and step. And to keep everything running smoothly and undamaged, the machine needs to be well oiled.

Chances are, you have not given much thought to your body's lubrication. And in many ways, this is testament to just how effective it is at protecting against damage and wear. One reason that the sliding surfaces of the body are so resilient is because of a little known protein called lubricin which is nature's most effective "grease".

Lubricin was discovered coating the surfaces of joint cartilage, and is perhaps the body's most effective boundary lubricant. The lubricin molecule consists of two adhesive "feet" flanking either end of a long flexible and non-adhesive "string". It is this dichotomy that is the secret to its effectiveness.
These adhesive feet attach themselves to virtually any surface, forming a loop in the central non-adhesive string. As more and more lubricin attaches to a surface, it self-assembles to form a dense, carpet-like layer of lubricating loops. This layer is known as a "polymer brush", and it cushions surfaces where they contact, reducing friction as they slide.