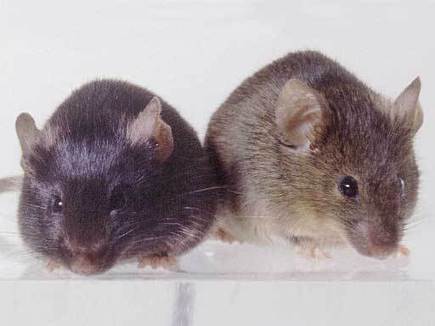 (Medical Xpress)—Northwestern Medicine scientists have newly identified a protein's key role in cell and physiological aging and have developed – in collaboration with Tohoku University in Japan—an experimental drug that inhibits the protein's effect and prolonged the lifespan in a mouse model of accelerated aging.

The rapidly aging mice fed the experimental drug lived more than four times longer than a control group, and their lungs and vascular system were protected from accelerated aging, the new study reports.

The experimental drug could potentially be used to treat human diseases that cause accelerated aging such as chronic kidney disease, diabetes and HIV infection as well as the effects of cigarette smoking.

"A drug like this could help reduce complications in clinical conditions that reflect accelerated aging," said Douglas Vaughan, M.D., senior author of the study. "This had a very robust effect in terms of prolonging life span."

Vaughan is the chair of medicine and the Irving S. Cutter Professor at Northwestern University Feinberg School of Medicine and physician-in-chief at Northwestern Memorial Hospital.
This is a completely different target and different drug than anything else being investigated for potential effects in prolonging life, Vaughan noted.