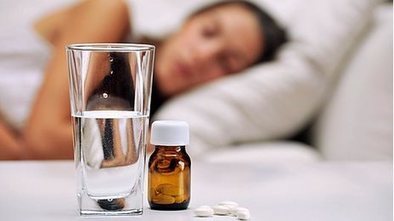 Pain sensitivity is controlled by a genetic "dimmer switch", which can be re-set, UK scientists have discovered.
Twins sharing 100% of genes have different pain thresholds, which can potentially be altered by lifestyle or medication, say researchers at King's College, London.
The study could lead to new painkillers or lifestyle interventions, they report in Nature Communications.
One in five of the population suffers from acute or chronic pain.
Lead researcher Dr Jordana Bell said the potential to regulate genes involved in pain sensitivity "is very exciting and could lead to a more effective pain relief treatment for patients suffering with chronic pain".
Sensitivity to pain is complex, with wide individual variation. Previous studies have suggested about half of the influence is explained by genes.
To identify levels of sensitivity to pain, scientists tested 25 pairs of identical twins using a heat probe placed on the arm.
Identical twins share 100% of their genes; therefore any difference between identical twins must be due to their environment or changes affecting the function of their genes.