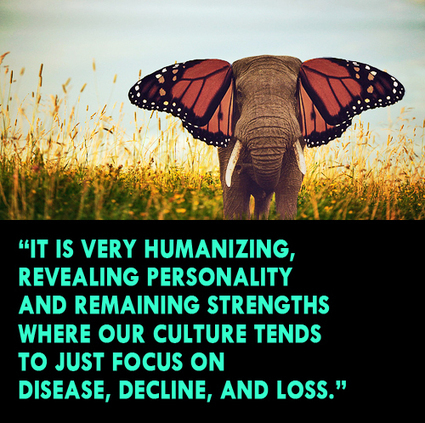 PENN STATE (US) — Participation in a creative storytelling program helps improve the perceptions medical students have of patients affected by dementia.
Daniel George, assistant professor of humanities at Penn State College of Medicine, tested the effects of the TimeSlips storytelling program in an elective course he teaches at the college. Fourth-year medical students worked with patients at Country Meadows, an assisted living community, who are affected by advanced dementia.
Medical students commonly perceive persons with dementia as being challenging to work with. "We currently lack effective drugs for dementia, and there's a sense that these are cases where students can't do much to benefit the patient," George says.
"The perception is that they're hard to extract information from, you don't know if that information is reliable, and there are often other complicated medical issues to deal with."
TimeSlips is a non-pharmacological approach to dementia care that uses creative storytelling in a group setting and encourages participants to use their imagination rather than focusing on their inability to remember chronologically.