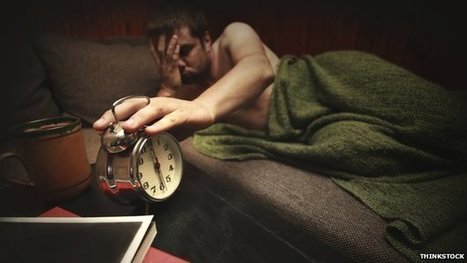 The average Briton gets six-and-a-half hours' sleep a night, according to the Sleep Council. Michael Mosley took part in an unusual experiment to see if this is enough.

It has been known for some time that the amount of sleep people get has, on average, declined over the years.

This has happened for a whole range of reasons, not least because we live in a culture where people are encouraged to think of sleep as a luxury - something you can easily cut back on. After all, that's what caffeine is for - to jolt you back into life. But while the average amount of sleep we are getting has fallen, rates of obesity and diabetes have soared. Could the two be connected?

We wanted to see what the effect would be of increasing average sleep by just one hour. So we asked seven volunteers, who normally sleep anywhere between six and nine hours, to be studied at the University of Surrey's Sleep Research Centre.
The volunteers were randomly allocated to two groups. One group was asked to sleep for six-and-a-half hours a night, the other got seven-and-a-half hours. After a week the researchers took blood tests and the volunteers were asked to switch sleep patterns. The group that had been sleeping six-and-a-half hours got an extra hour, the other group slept an hour less.
.