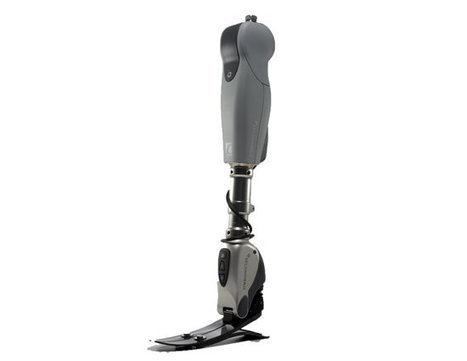 This bionic leg helps users safely and easily navigate stairs and inclines.
The Icelandic firm Össur changed medicine several years ago with its bionic prosthetic knee and ankle, both of which use force sensors and accelerometers to monitor the environment and the body. Now, the company has combined the knee and the ankle into one prosthetic leg. With two intelligent joints cooperating together, users can navigate stairs and inclines with fewer trips and falls. The leg also allows wearers to walk with a better gait, reducing the back and hip pain
commonly associated with prostheses.