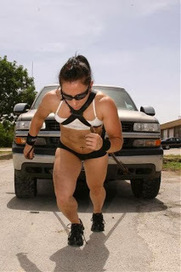 In fiction, characters who show themselves to be strong are considered to be appealing to readers. But what exactly counts as strength and what doesn't?
When it comes to female character this is an especially contentious subject, the main criticism being that "strong women" in books and movies are often just aping what a man would do.
Violent, aggressive, uncompromising, these are all seen as male traits.
But the thing that make a strong character strong, and makes for a weak character when absent, is the same for males and females. And it has little to do with how badass someone is.